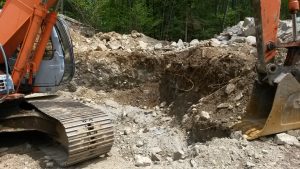 Everywhere you dig in New England, you find rocks.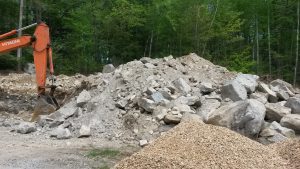 Rocks, rocks, and more rocks. We knew this at the outset and much of these will be used to grade the slope around the driveway.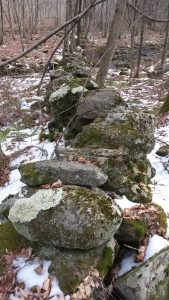 Ever wonder why there are so many picturesque stone walls in New England? A matter of frugality. When you have an abundance of rocks to clear from a field, you mark your boundaries with those rocks. You build a wall.
There are walls like these running everywhere in the woods of Central Mass.
That's because just about all the forest in New England is at least second growth. Much of this land was used for grazing animals, some for growing crops.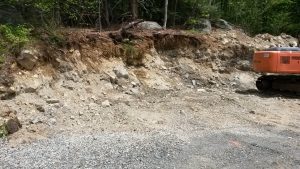 This is the build site for our addition/barn. And after  bringing in the special hammer drill to get out a particularly large boulder, the excavator found 'ledge'. That would be a layer of rock under the ground. Which is not good news for our building schedule.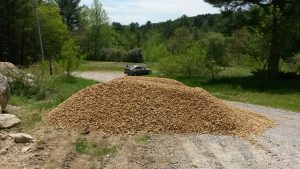 At some point, I think all this lovely gravel will be laid down to smooth the build site ahead of the foundation pour.
Despite the frustration of a several week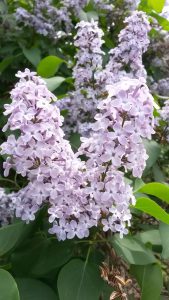 delay, it is still a joy to be here. I had to be at the property today to meet with an electrician and got to enjoy the lilacs. I also discovered that there is asparagus growing. And the apple trees are laden with blossoms.