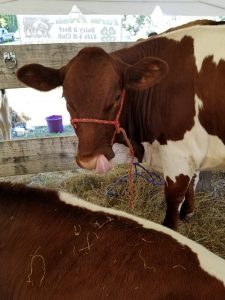 I grew up in and around New York City.
Cows are not something I saw much of, outside of a petting zoo, yet somehow, I have had a long and enduring fascination with them.
I have absolutely no idea why, but seeing cows makes me happy.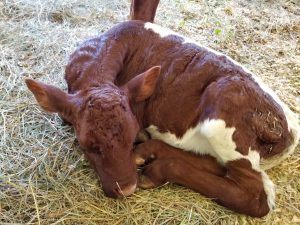 This is "Bambi". She is a 9 day old calf. She and many others of the bovine kind were on display at the Hardwick Fair last weekend.
When we were looking at properties in Central Mass last summer, our realtor told us about the Hardwick Fair, but we were unable to attend, as we were out of town that weekend.
Once we purchased StarField Farm and were living in the area, I knew I had to make sure I could be there this year.
I was not disappointed. After a rainy Friday, and after the fog burned off Saturday morning, it was a spectacular day on the Hardwick Commons.
The Common was a colorful blur of people, laughing and enjoying the day. There were food trucks, arts and crafts demonstrations, informational booths by local organizations, a road race, parades, competitions, and live music. There was a low ropes course built on hay bales for the little kids. The dunk tank never stopped all day long! I tried to get to everything, but I missed the frog jumping contest.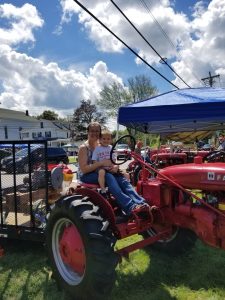 This little boy was all smiles just before the tractor parade. There were tractors from probably a hundred years of history, all still working, still driving down the street.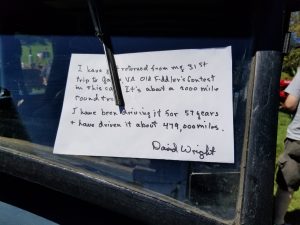 There were antique cars as well. This one had a sign on it that said it had been driven nearly half a million miles.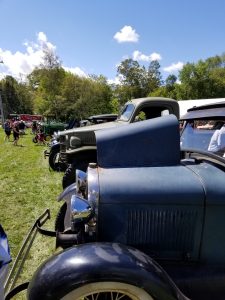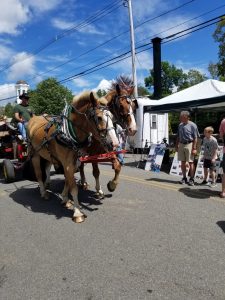 This horse-drawn cart carried people around the square all through the day.
And of course, there were the competitions: scarecrows, displays of vegetables (including fanciful food creatures!), quilts, photography, knitting, crocheting, sewing, woodworking, ceramics, canning, cooking, . .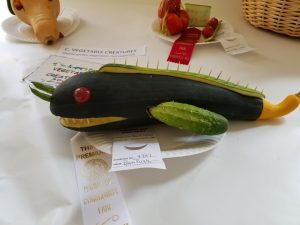 What else do you do with zucchini?
While I don't think the "Scary Crow" won a ribbon, it was definitely my favorite of all the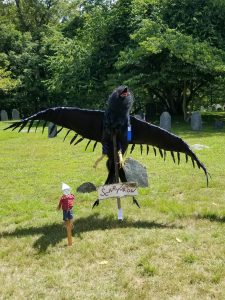 scare crows. Then again, as a writer, I do love puns.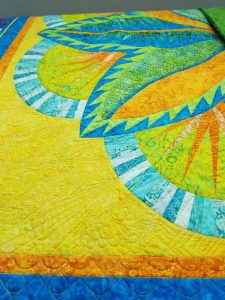 The quilts on display were astonishing.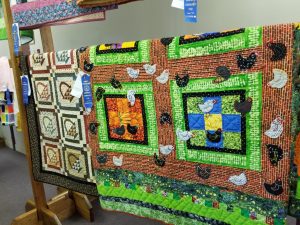 There was even a literary contest, with categories for children, youth, and adults. I was foolish/brave enough to volunteer as a judge and I had a wonderful time meeting my fellow judges and reading for the fair.
And I figured, hey, I do pottery. I can enter something in the fair.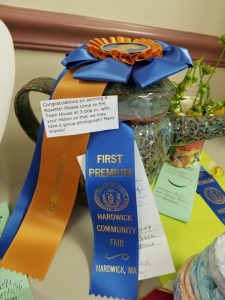 Then this happened.
My silly dragonbelly teapot took first prize and a rosette.
So, I guess I'm hooked. 🙂 I was informed by the organizer of the literary contest, that I was now going to be a lifer with the fair.
I think I'm okay with that.